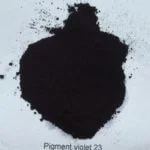 Pigment Violet 23, Permanent Violet RL
Briefing
Pigment Violet 23 is a transparent purple violet pigment with high saturation and tinting strength.
C.I.Pigment Violet 23 show good tinting strength in flexible PVC while poor resistance to immigration.
P.V.23 heat resistance above 230℃ in polyolefins, when used in transparent PS, temperature shall below 220℃,  above this PV 23 shall decompose. When worked in polyester, it is 280℃ stable in 5 hours, while concentration shall above 0.05%.
Chemistry
Synonym name: C.I.Pigment Violet 23, Permanent violet RL, P.V.23, PV 23, C.I.51319
CAS Number: 215247-95-3
EU Number: 213-767-9
Chemical Family: Dioxazin
Chemical Structure
Application Data
Heat Resistance In HDPE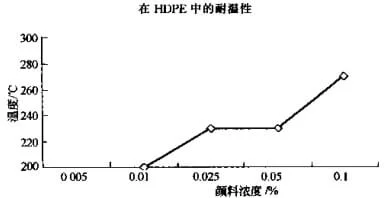 HDPE
Heat resistance
250
Fastness to migration
4/nt
Light Fastness FS/WR
7/7
Weather Fastness FS/WR
4/4
Warpage in HDPE
low
PVC
Fastness to migration
4/nt
Light Fastness FS/WR
8/6
Weather Fastness FS/WR
4/3
Application
Polyolefins (PP/HDPE/LDPE/LLDPE)
○
PVC
●
PUR
●
Engineerings
○
Styrenics
○
Elastomer&Rubeer
●
Fiber(PE/PP/PA)
○
Suitable, ○ Limited suitability, – Not suitable, nt-Not tested *Specific information available on request
TDS & MSDS
pigment solvent dyes brochure baoxu chemical 2019
pigment violet 23 RL tds baoxu chemical