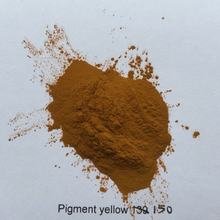 Pigment Yellow 150
Pigment Yellow 150 is transparent mid-shade yellow pigment with excellent lightfastness, various kinds of polymers application.
C.I.Pigment Yellow 150 is recommended for use in spin dyeing polypropylene and polyamide fibers. In this type of application, the pigment exhibits good heat stability and also good lightfastness and weather fastness.
Under common processing conditions in injection molding, P.Y.150 is likely to react with the zinc sulfide which is often found in polyamide, a tendency which precludes its use in polyamide injection molding.
Chemistry
Synonym name: C.I.Pigment Yellow 150, P.Y.150, PY 150, C.I.12764
CAS Number: 68511-62-6/25157-64-6
EU Number: 270-944-8
Chemical Family: Mono azo
Chemical Structure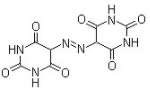 Application Data
HDPE
Heat resistance
260
Fastness to migration
5
Light Fastness FS/WR
8/8
Weather Fastness FS/WR
Nt
Warpage in HDPE
Low
PVC
Fastness to migration
Nt
Light Fastness FS/WR
8/8
Weather Fastness FS/WR
Nt
Application
Polyolefins (PP/HDPE/LDPE/LLDPE)
○
PVC
●
PUR
○
Engineerings
○
Styrenics
○
Elastomer&Rubeer
–
Fiber(PE/PP/PA)
●
●Suitable, ○ Limited suitability, – Not suitable, nt-Not tested *Specific information available on request
TDS & MSDS
pigment yellow 150 tds baoxu chemicalpigment yellow 150 msds baoxu chemical