Pigment yellow 181, Fast Yellow H3R
Briefing
Pigment yellow 181 is a reddish yellow pigment with excellent light fastness and heat resistance.all around applications. Comparable with Clariant Yellow H3R.
C.I.Pigment Yellow 181 is halogen-free and comply with FDA.
P.Y.181 has excellent light resistance and no migrate in plasticized PVC. It does not affect the shrinkage of the partially crystalline polymer.
P.Y.181 is heat stable up to 300°C and very light fast.1/3 SD HDPE samples (1% TiO2 ).
PY 181 also frequently colors spin dyed viscose rayon and viscose cellulose and ideal for automobile interiors.
Chemistry
Synonym name: Clariant Fast Yellow H3R, C.I.Pigment Yellow 181, P.Y.181, PY 181, C.I.11777
CAS Number: 77804-81-0
EU Number: 227-873-1
Chemical Family: Benzimidazolone
Chemical Structure

Application Data
Heat Resistance In HDPE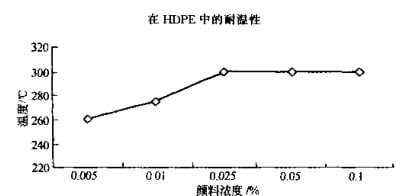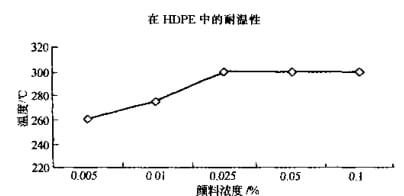 HDPE
Heat resistance
300
Fastness to migration
nt
Light Fastness FS/WR
8/8
Weather Fastness FS/WR
4/ nt
Warpage in HDPE
Low
PVC
Fastness to migration
nt
Light Fastness FS/WR
7/7
Weather Fastness FS/WR
4/ nt
Application
Polyolefins (PP/HDPE/LDPE/LLDPE)
●
PVC
●
PUR
○
Engineerings
○
Styrenics
○
Elastomer&Rubeer
●
Fiber(PE/PP/PA)
–
●Suitable, ○ Limited suitability, – Not suitable, nt-Not tested *Specific information available on request
TDS & MSDS
pigment yellow 181 h3r tds baoxu chemical