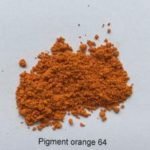 Pigment Orange 64, Orange GL, GP, BASF K2960
Briefing
Pigment Orange 64 is with opaque mid shade and could use in all indoor application. Comparable with Ciba orange GP.
P.O.64 exhibits high tint strength and light resistance, no migration in plasticized PVC.
PO 64 is the sign color for HDPE pressure pipe.
C.I.Pigment Orange 64 comply with FDA, widely used in food contact and toys.
Chemistry
Synonym name: Benzimidazolone Orange GL, C.I.Pigment Orange 64, P.O.64, PO 64, C.I.12760, BASF K2960
CAS Number: 72102-84-2
EU Number: 276-344-2
Chemical Family: Benzimidazolone
Chemical Structure
Application Data
Heat Resistance In HDPE(Dark-1% Tio2, Light-Without Tio2)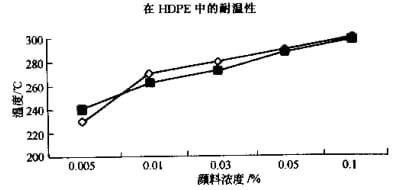 HDPE
Heat resistance
290
Fastness to migration
5/nt
Light Fastness FS/WR
7/7
Weather Fastness FS/WR
3/nt
Warpage in HDPE
low
PVC
Fastness to migration
5/nt
Light Fastness FS/WR
7/7
Weather Fastness FS/WR
3/nt
Application
Polyolefins (PP/HDPE/LDPE/LLDPE)
●
PVC
●
PUR
●
Engineerings
–
Styrenics
○
Elastomer&Rubeer
●
Fiber(PE/PP/PA)
○
●Suitable, ○ Limited suitability, – Not suitable, nt-Not tested *Specific information available on request
TDS & MSDS
pigment orange 64 GP tds baoxu chemical