Pigment Red 185, Clariant Red HF4C
Pigment Red 185 belongs to Benzimidazolone red pigment, it is bluish shade and with good fastness properties. Comparable with Clariant HF4C.
P.R.185 is completely or almost completely insoluble in common solvents. Its main area of application is in graphics printing and in the mass coloration of plastics.
In plasticized PVC,  PR 185 is migration resistant at concentrations down to 0.005%.
Chemistry
Synonym name: Fast Red HF4C, C.I.Pigment Red 185, P.R.185, PR 185, C.I.12516
CAS Number: 51920-12-8
EU Number: 257-515-0
Chemical Family: Benzimidazole
Chemical Structure
Application Data
Heat Resistance In HDPE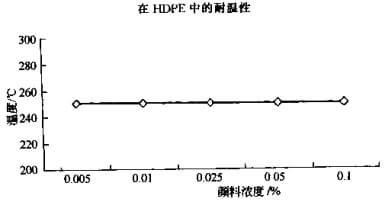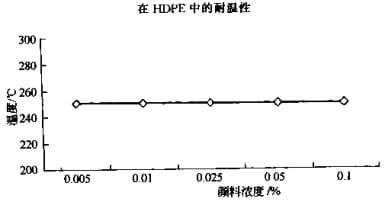 HDPE
Heat resistance
250
Fastness to migration
nt
Light Fastness FS/WR
6/6
Weather Fastness FS/WR
nt
Warpage in HDPE
High
PVC
Fastness to migration
5/nt
Light Fastness FS/WR
7/7
Weather Fastness FS/WR
nt
Application
Polyolefins (PP/HDPE/LDPE/LLDPE)
●
PVC
●
PUR
○
Engineerings
–
Styrenics
●
Elastomer&Rubeer
●
Fiber(PE/PP/PA)
–
Suitable, ○ Limited suitability, – Not suitable, nt-Not tested *Specific information available on request
TDS & MSDS
pigment red 185 HF4C tds baoxu chemical
pigment red 185 HF4C msds baoxu chemical