Pigment Yellow 110(2RLP)
Briefing
Pigment Yellow 110 is an industry standard red shade yellow pigment with excellent heat and weather resistance.suitable for all indoor and outdoor usage.
P.Y.110 is an FDA organic pigment yellow and one of the most lightfast and weather fast organic yellow pigments known. Its overall fastness properties are considered as the best among all reddish yellow pigments.
P.Y.110 shows average tint strength. Between 1.4% and 1.9% pigment is needed to formulate 1/3 SD colorations with 5% TiO2, depending on the type.
P.Y.110 has serious shrinkage effect when using in HDPE. It is very sensitive to due to its crystal needle shape.
Chemistry
Synonym name: Pigment Yellow 2RLT, C.I.Pigment Yellow 110, P.Y.110, PY 110, C.I.56280
CAS Number: 5590-18-1
EU Number: 226-999-5
Chemical Family: Isoindolinone
Chemical Structure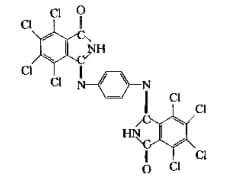 Application Data
Heat Resistance In HDPE(Dark-1% Tio2, Light-Without Tio2)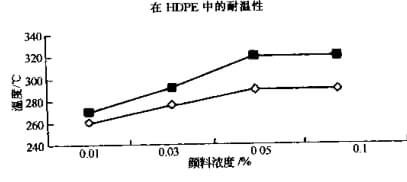 HDPE
Heat resistance
280
Fastness to migration
5/nt
Light Fastness FS/WR
7/7
Weather Fastness FS/WR
4/4
Warpage in HDPE
high
PVC
Fastness to migration
5/nt
Light Fastness FS/WR
8/8
Weather Fastness FS/WR
4/4
Application
Polyolefins (PP/HDPE/LDPE/LLDPE)
●
PVC
●
PUR
●
Engineerings
–
Styrenics
○
Elastomer&Rubeer
●
Fiber(PE/PP/PA)
○
Suitable, ○ Limited suitability, – Not suitable, nt-Not tested *Specific information available on request
TDS & MSDS
pigment yellow 110 2rlp tds baoxu chemical