Pigment Yellow 62, Fast Yellow WSR
Pigment Yellow 62 has semi-opaque mid shade. It is a versatile and economical choice for mid-performance. Comparable with Ciba Yellow WSR
P.Y.62 exhibits comparably low tint strength and suitable for light color plastics, better light and heat fastness than DCB pigments.
P.Y.62 exhibits considerable shrinkage of HDPE and in other partially crystalline polymers.
P.Y.62 is environmental and halogen-free, without harmful heavy metals and TCB, DCB, OD, could replace chrome yellow and PY 12/13/14/81/83, partly P.Y.180 in silicon rubber.
Chemistry
Synonym name: Fast Yellow WSR, C.I.Pigment Yellow 62, P.Y.62, PY 62, C.I.13940
Trade Name: C.I. Number: pigment yellow 62
CAS Number: 12286-66-7
EU Number: 235-558-4
Chemical Family: Monoazo salt
Chemical Structure:

Application Data
Heat Resistance In HDPE(Dark-1% Tio2, Light-Without Tio2)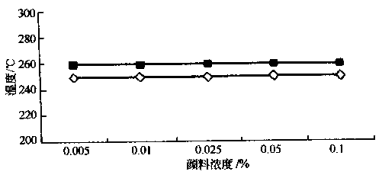 HDPE
Heat resistance
260℃
Fastness to migration
5/nt
Light Fastness FS/WR
7/6
Weather Fastness FS/WR
nt
Warpage in HDPE
low
PVC
Fastness to migration
5/nt
Light Fastness FS/WR
7/6
Weather Fastness FS/WR
nt
Application
Polyolefins (PP/HDPE/LDPE/LLDPE)
●
PVC
●
PUR
○
Engineerings
–
Styrenics
○
Elastomer&Rubeer
●
Fiber(PE/PP/PA)
–
Suitable, ○ Limited suitability, – Not suitable, nt-Not tested *Specific information available on request
TDS & MSDS
pigment yellow 62 wsr tds baoxu chemical