Pigment Red 122, Pink E 01
Briefing
Pigment Red 122 is an all-around pink, it belongs to Quinacridone chemistry, application covers all kinds of polymers. Comparable with Clariant Pink E and E 01.
P.R.122 has higher tinting strength than pigment violet 19, it is with excellent resistance to immigration and heat stability.
PR 122 dissolves in its medium and changes color accordingly at low concentrations.
C.I.Pigment Red 122 could be the standard bluish pigment red.
Chemistry
Synonym name: Fast Pink E 01, C.I.Pigment Red 122, P.R.122, PR 122, C.I.73915
CAS Number: 16043-40-6/980-26-7
EU Number: 213-561-3
Chemical Family: Quinacridone
Chemical Structure

Application Data
Heat Resistance In HDPE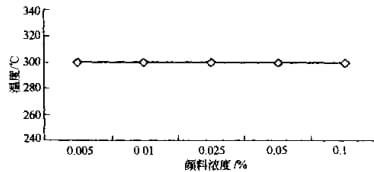 HDPE
Heat resistance
300
Fastness to migration
5/nt
Light Fastness FS/WR
8/8
Weather Fastness FS/WR
4/3
Warpage in HDPE
low
PVC
Fastness to migration
5/nt
Light Fastness FS/WR
8/8
Weather Fastness FS/WR
4/4
Application
Polyolefins (PP/HDPE/LDPE/LLDPE)
●
PVC
●
PUR
●
Engineerings
○
Styrenics
○
Elastomer&Rubeer
●
Fiber(PE/PP/PA)
–
●Suitable, ○ Limited suitability, – Not suitable, nt-Not tested *Specific information available on request
TDS & MSDS
pigment red 122 pink e 01 tds baoxu chemicalpigment red 122 pink e 01 msds baoxu chemical