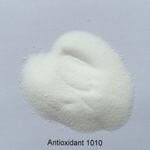 [table id=60 /]
Primary Antioxidant – hindered phenolic & amine
Primary antioxidants react rapidly and are termed 'radical scavengers'. The most important are sterically hindered phenolics and secondary aromatic amines.
Hindered phenolic are high molecular weight antioxidants in polymer systems. They are sensitive to thermal and oxidative degradation due to the formation of free radicals and peroxides.
They protect against degradation at high processing temperatures, also are highly efficient, low in volatility and non-staining. With wide toxicological clearance and are effective at very low dosages (0.01-0.1%).
The efficiency can be enhanced by using them with other antioxidants, such as phosphites and thioesters, producing synergistic effects for effective and economical formulations.