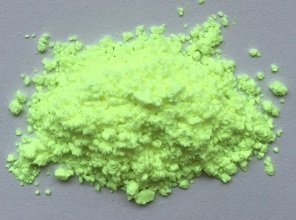 Optical Brightener VBL, CAS 12224-16-7
Chemical Name:
Formula
C36H34N12O8S2Na2
 
MW
 872.84
CAS#
12224-16-7
Synonym Name:
Fluorescent Brightener 85 (FBA 85 ), C.I.85 , Fluorescent Brightener VBL

Specification:
Appearance: light yellow powder
Purity: ≥98%
Features:
>Optical Brightener VBL is used in whitening and brightening cellulose fabric, paper, light colored cellulose, dial dye printing, etc.
>Recommended concentrations: 0.05-0.5% depend on the application and degree of desired whiteness.
Handing and Safety: 
>For additional handing and toxicological information, please consult us for Maternal Safety Date Sheet.
Package:
10/15/25kg per drum, or according to customers' requirements.
TDS & MSDS