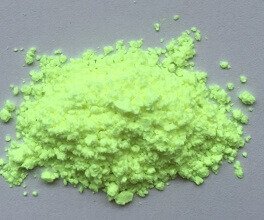 Optical Brightener ER-II, CAS 13001-38-2
Chemical Name:
1-(2-Cyanostyryl)-4-(4-cyanostyryl)benzene
Formula
C24H16N2
 
MW
 332.4
CAS#
13001-38-2
Synonym Name:
Fluorescent Brightener 199:1 (FB 199:1 ),  C.I.199:1,  Fluorescent Brightener ER-II
Specification:
Appearance: light yellow crystalline powder
Color shade: royal purple
Purity: ≥99%
Melting point: 184-186℃
Features:
>Optical Brightener ER-II is used in whitening polyester, polyester/cotton, polyester/yarn, polyester/linen and other blended fabrics.
>Recommended concentrations: 0.05-0.5% depend on the application and degree of desired whiteness.
Handing and Safety: 
For additional handing and toxicological information, please consult us for Maternal Safety Date Sheet.
Package:
10/15/25kg per drum,or according to customers' requirements.
TDS & MSDS
Optical brightener ER-II tds baoxu chemical